Excellent overview of low doc car loans – what they are and what the benefits of them are, for those who are self-employed, on ABN. Article written by AAA Finance, and reproduced here with permission.
When you want to buy a new car for your business, it can be difficult to secure finance if you do not have the documentation that traditional lending institutions require. This is one of the benefits of a low doc car loan. If you lack the required up-to-date tax returns and financial documents, it can cause long delays in securing finance. A low doc car loan cuts through the red tape and allows you to focus on getting the best vehicle for your needs.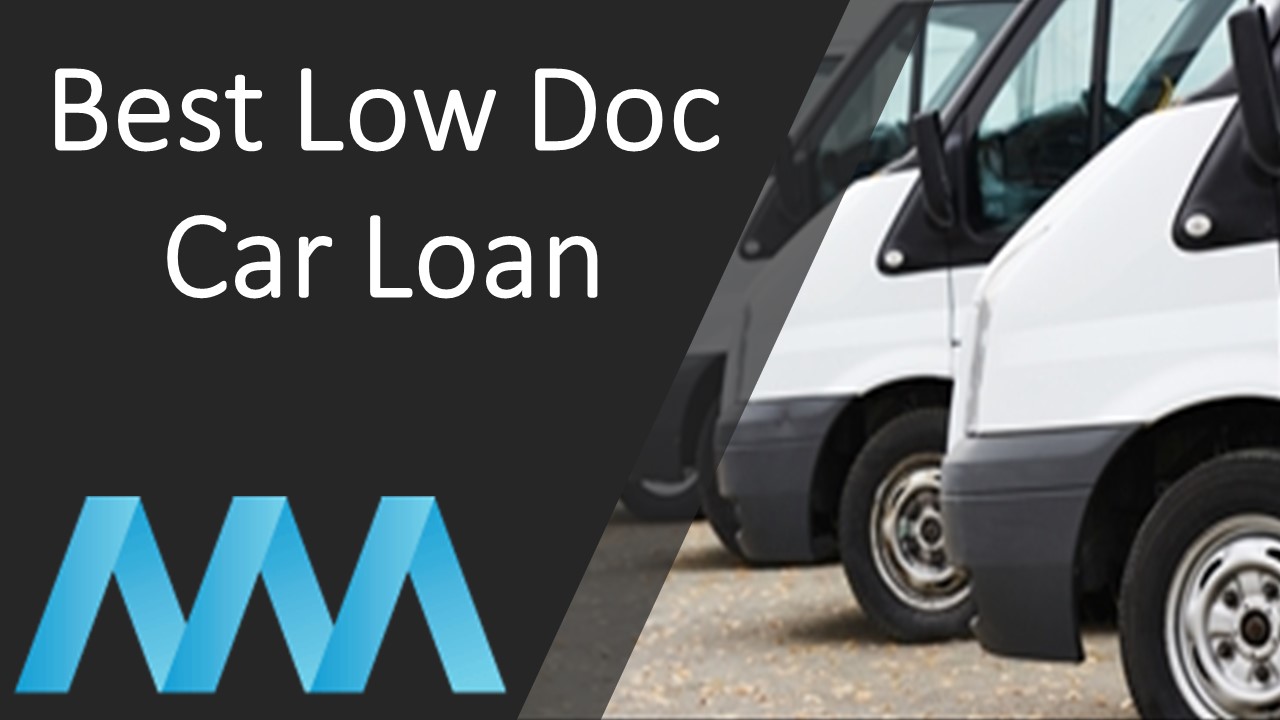 What is a low doc car loan?
A low doc car loan is a business car loan option available only to self-employed individuals and businesses with an ABN. Low doc essentially means low documentation. It allows business to finance a car without the need for full financials. However, lenders still require some type of proof of revenue or sales passing through the business. As a business loan, the car must be used predominately for business use. That is, the car must be used greater than 50% of the time for business related use. Read on to find out about the benefits of a low doc car loan.
Benefits of a low doc car loan
1. No paperwork – no problems!
Lenders need to be able to verify your ability to repay the loan, and as such, you will need to provide some basic documentation. This documentation confirms your businesses is financially sound and has revenue passing through the books. Documentation could include an accountant's letter, a recent business bank account statement or your latest BAS. Every lender has different requirements.
2. GST and other tax breaks for ABN holders
Any ABN holder who takes out a low doc loan can claim tax deductions. Businesses can claim the GST component of the purchase price of the vehicle. Additionality the ATO is offering a one of tax break via the instant asset write off. Eligible businesses can immediately deduct purchases costing less than $150,000. This can provide cash flow benefits for your business. Act quick as this deduction is due to end at the end of 2020. You may also be able to claim the interest potion of loan repayments. Before you fully commit to purchasing your new company car talk to your accountant.
3. Fixed low interest rates
Fixed interest rates mean you do not have to worry about your loan repayments changing as the market does. You know exactly what you are going to pay from start to finish. At AAA Finance we have over 40 lenders. We match you and your individual circumstances to the lender that will get you the best deal. Save money and talk to AAA Finance today.
4. Easy monthly repayment structure
Repayments are set for the term of loan and are paid monthly via direct debit. This allows you to set and forget and focus on running your business.
5. Loan terms lasting up to 7 years
Set the term of your low doc car loan to suit you. A shorter term results in a higher monthly repayment. A longer term stretches out the repayments but may make them more manageable. This can allow businesses to maintain cash flow while upgrading business vehicles. Our car loan calculator lets you change the term so you can see how repayments are affected as you increase and decrease the term length.
6. Balloon payment options – up to 35%
A balloon payment is when a portion of the asset value is not paid as part of the loan. Instead, this sum is due at the end of the loan term. Businesses can use a balloon payment to reduce the monthly repayments on their car loan. They then sell the car at the end of the term and use these funds to pay out the balloon. The business then buys a new company car with a balloon and starts the process again – tapping into tax breaks along the way. Use our car loan calculator with balloon payment option to see how loan repayments change when adding a balloon payment.
7. Increase business productivity
An updated vehicle will increase your business efficiency and your bottom line. Upgrading the company car is going to help you to save money by cutting down on operating costs. A new vehicle will be safer, more fuel-efficient and (most likely) will not break down as often. When purchasing a new work vehicle, you can get exactly what you need for the job. A bigger ute with custom toolboxes can improve efficiencies and staff never have to spend precious time searching through clutter. A bigger truck has an increased load capacity and therefore fewer trips are required and more jobs can be completed.
How do you get the best low doc car loan?
As you can see there are many benefits of a low doc car loan. You may now have decided a low doc car loan option is the right choice for you. What next? Now you need an experienced finance broker with access to a large range of lenders. At AAA Finance out staff have over 95 years of finance experience. We are the experts in low doc loans. With access to over 40 different lenders, we match your individual circumstances to the right lender. We will get you the best loan terms and lowest interest available. Let us help you save time and money!
Reproduced from https://www.aaafinance.com.au/what-are-the-benefits-of-a-low-doc-car-loan/ with permission